The spa is not just for horses... see our gallery featuring other clients benefiting from cold salt hydrotherapy treatments, from dogs to camels to people!
Ponies
Magic, the sweetest jumping pony ever! He LOVES the cold water spa at First Class Equine
Mini Horses
One of our littlest clients, treated using the half door
More Minis
Madonna and friend... little ones in the S Bar S Mobile Spa
Dogs
Dogs benefit from the Spa too... this is Case, a Blue Heeler. Case broke his leg & was treated in the spa at Finish Line Farms after the cast was removed. Dogs should be treated at a warmer temperature.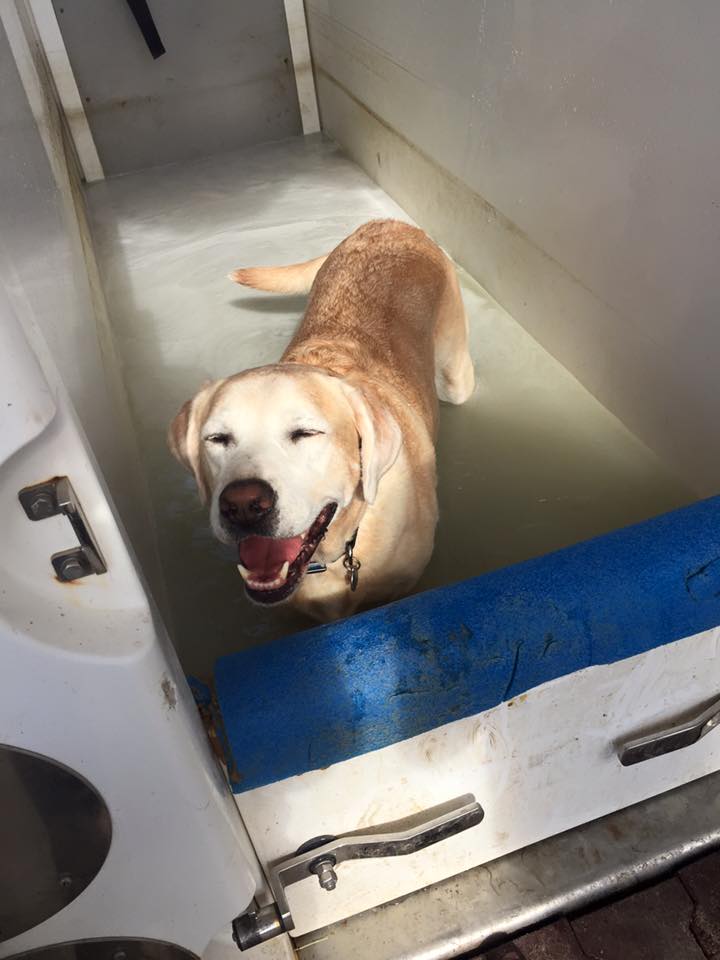 Dogs
ECB Spa not only making horses feel great, but dogs as well! A dog being treated in the spa at ERC.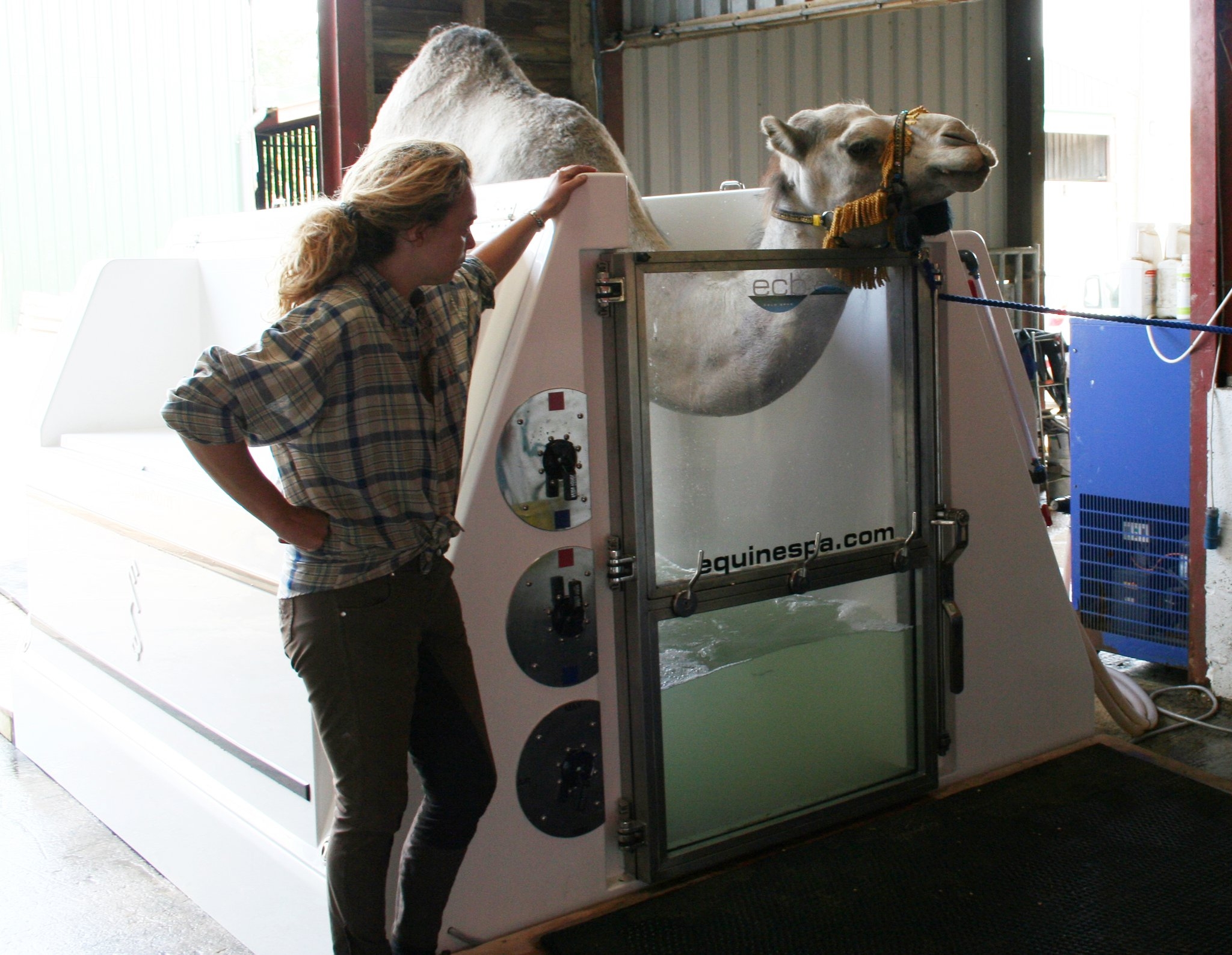 Camels
We have two spas in Dubai for Camels, as well as this regular customer at the farm in Gloucestershire
Mules
Essence the mule in the Spa at Premier Equine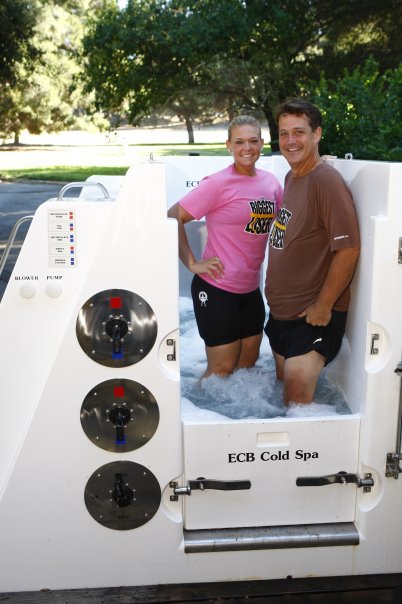 Humans
Danny Cahill - The Biggest Loser (TV Show) season 8 winner, pictured here in the ECB Cold Spa with runner up Amanda Arlauskas. The Spa was used by the contestants throughout the season as part of their recovery from the extreme workouts.
Humans
Lisa, one of our Spa owners treating Plantar Fasciitis - "So happy my feet don't hurt anymore this dang water is COLD I mean really cold!!!!!"
Humans
Mike Jackson, a Professional Event Rider based in Gloucestershire - "I can confirm that ECB Spas are very very cold!"