About Our Spas
ECB EQUINE SPA is headquartered in both the UK and the USA and currently has over 400 units in operation across the world. With health and safety as our top priority, ECB has been refining its superior products for both the equine and human athlete since the inception of the company in 1998. ECB carries worldwide general liability insurance coverage on every product we sell for additional peace of mind.
Cold Salt Hydrotherapy is used to treat and prevent a multitude of injuries in 35°F / 2°C saltwater. The spa has successfully addressed virtually all lower leg injuries. Treatment temperature alone induces a massive rush of blood and circulation which otherwise would not be present. This drug free therapy can be used for injury prevention and also to increase mobility and reduce swelling in the limbs before and after competitive events and training.
Click the link below for more details about the science behind cold salt hydrotherapy - the benefits, how it works and what it treats.
The ECB Equine Spais a self-contained unit holding 530 gal / 2000 liters of saltwater that can be used for up to 3,000 treatments. Some ECB clients treat over 20 horses daily. Rehabilitation facilities can also expect additional revenue relating to an increase in stable income.
Evan Hunt, DVM is considered the world's leading expert on cold salt hydrotherapy. ECB is greatly honored to have an exclusive association with Professor Hunt. With the purchase of an ECB spa, Professor Hunt is available for consultation and advice, free of charge, to ECB clientele.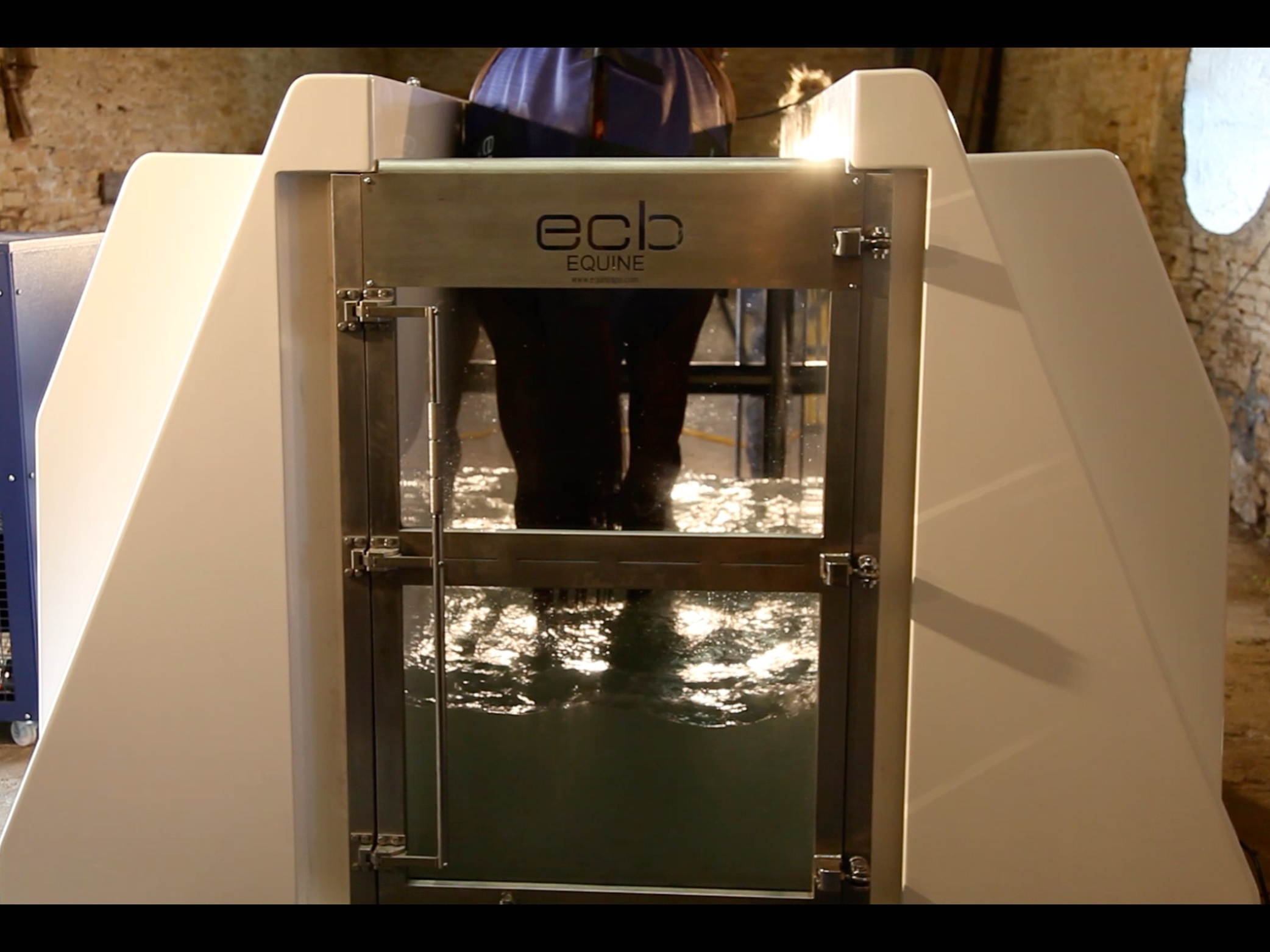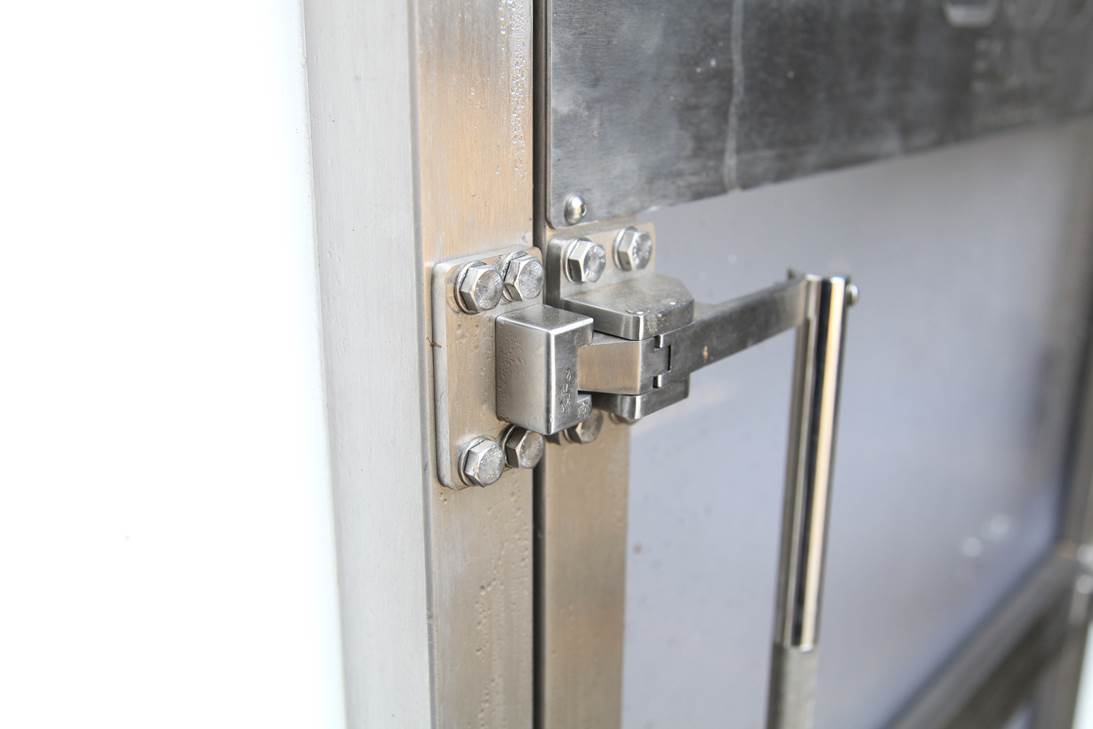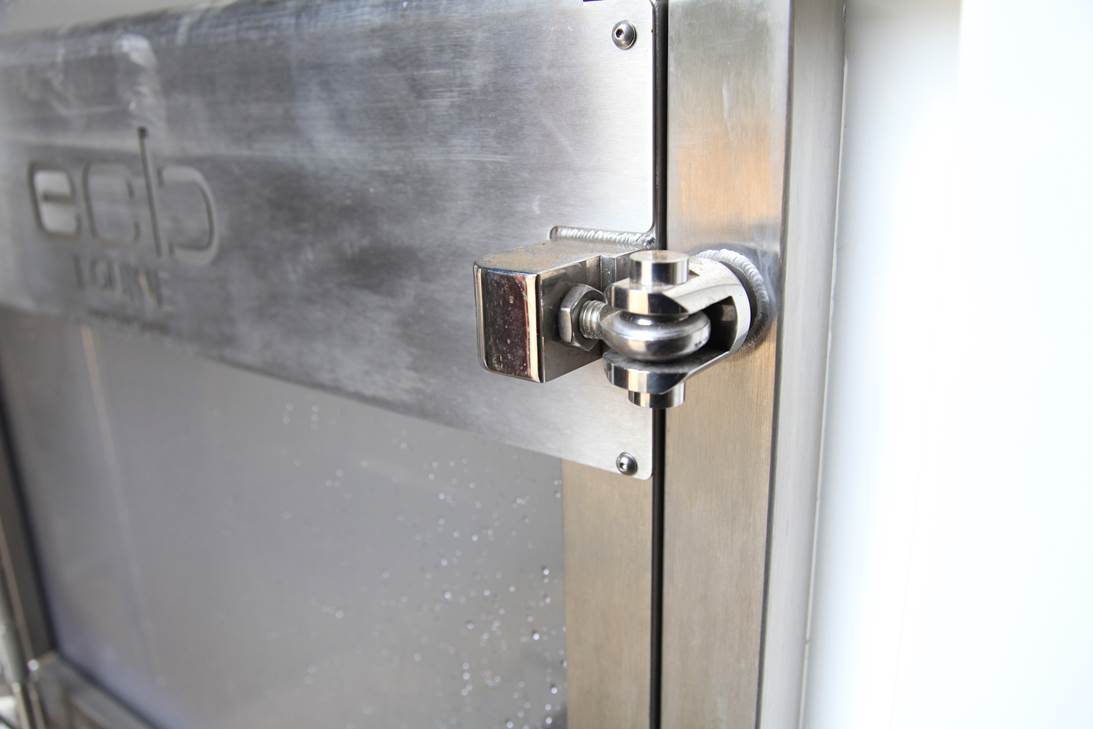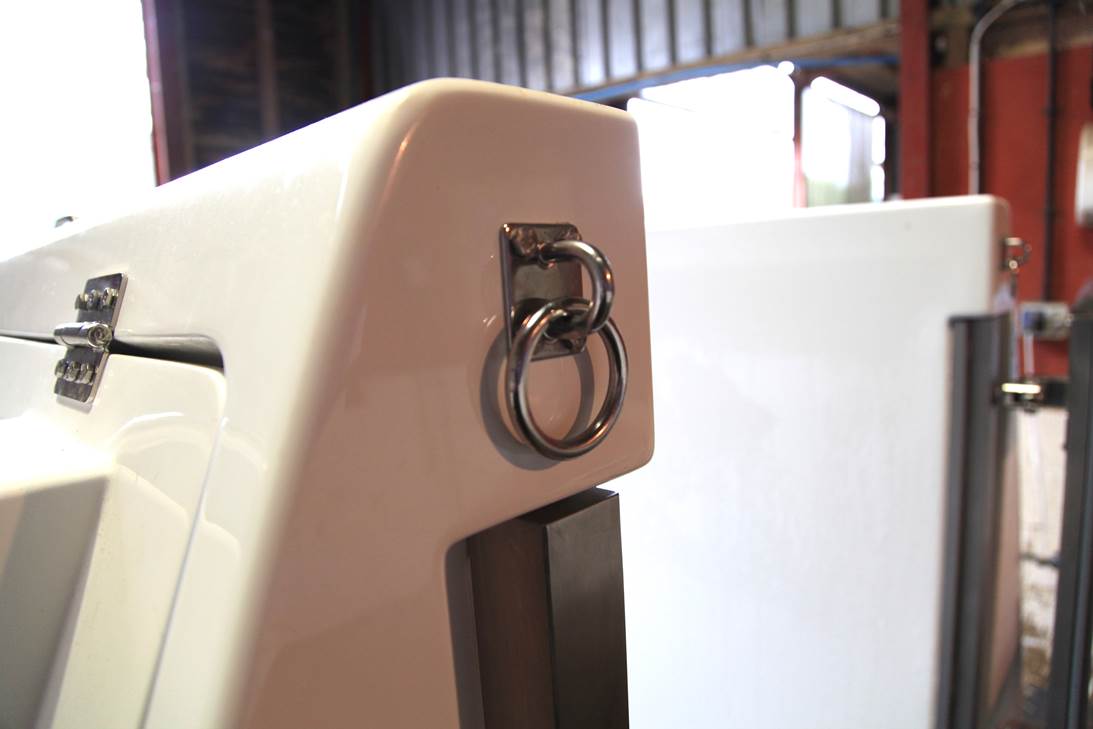 Our Premier Fiberglass model is built to last and will retain it's beautiful, clean appearance for many years to come (much like a fiberglass boat). The built-in water tank gives it a compact footprint. Some additional features include:
G.R.P. Fiberglass

Clear Perspex Doors

Half Door for introducing new horses

Quick Release Handle for immediate exit

Connective Hose for spot treating areas above the hocks

Insulated, Built-in Water Holding Tank

Hot Water Option Available

Five Year Fiberglass Warranty

One Year Full Parts and Labour Warranty

For more details on our Spa Features, CLICK HERE
The ECB Streamline model was designed and built for facilities with fewer horses and those with a slightly lower budget. Features include:
Durable Marine Grade Stainless Steel

Half Door for introducing new horses

Quick Release Handle for immediate exit

Connective Hose for spot treating areas above the hocks

Separate Water Holding Tank

One Year Full Parts and Labour Warranty
All of our Spas include a state-of-the-art chiller unit, manure collection harnesses, starting supply of salts and chemicals, delivery, installation, full training and continued back up from Professor Hunt and ECB.
Professor Evan Hunt did the initial research into the development of cold salt hydrotherapy. His work has been accredited by worldwide professionals and today he works alongside ECB in the constant development of the ECB Spa. He also provides backup for clients of ECB by using his expertise and knowledge to aid in injury diagnosis and treatment. After years of working within rehabilitation with various units on the market, Evan will only provide his support and backup to the ECB spa.
Upon purchase of the spa, your ECB representative will forward a complete treatment regime manual (formulated by Professor Hunt) describing the types of injuries and the treatment parameters to address them. Please keep in mind that you can also email or speak with Professor Hunt personally. He will not give professional advise to anyone owning any other spa brand.